This Place — Our passion for nature
This Place is a very special place of well-being. Here, the earth's resources, the common good, and your very special needs are taken seriously. Our products embody passion for the healing powers of nature and respect for the complexity of the human body. Health and wholeness are not just words to us. We see them as a concept of life that incorporates physical, emotional and mental self-care as the most important components of health.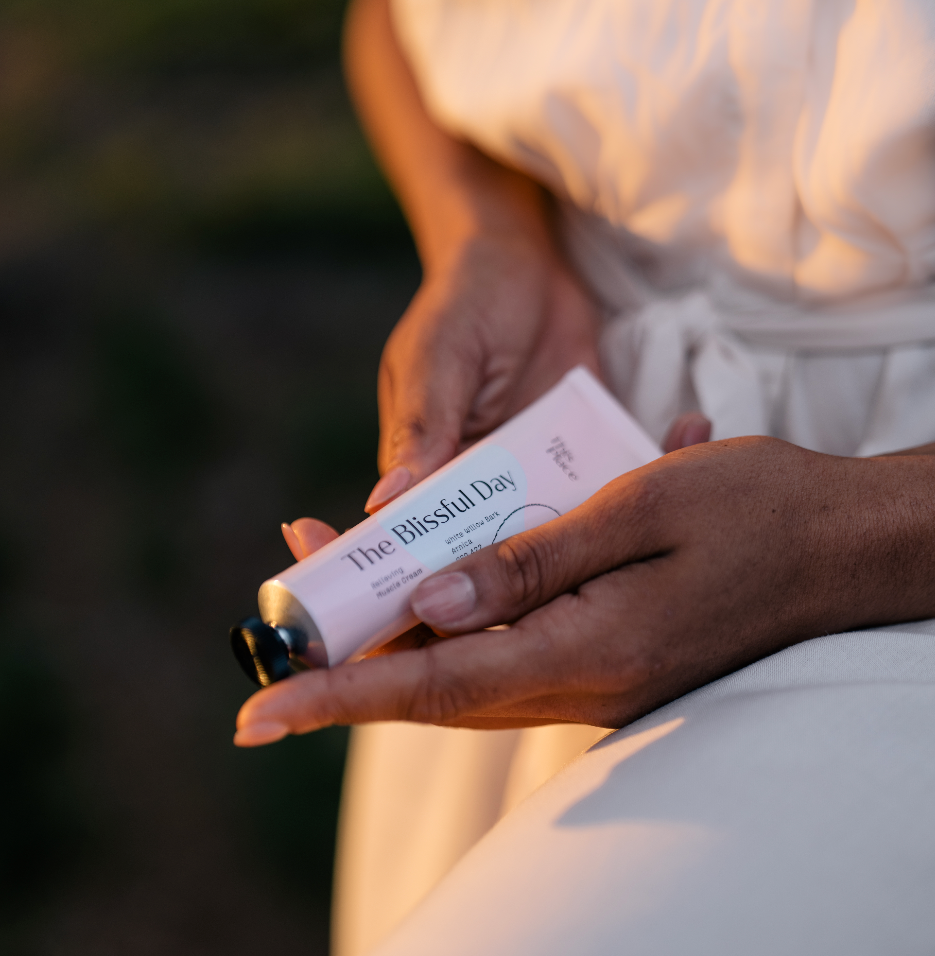 Period pain, restless sleep, tense muscles and facial skin that's not in balance - we can't simply conjure these things away. But we can make you feel a little better in your skin.
The Story behind This Place
This Place is dedicated to functional natural cosmetics. The vision: to holistically improve health with the help of functional cosmetics and sustainably solve everyday problems. In each product, different all-natural ingredients such as Cinnamon Bark, White Willow, Arnica, Zinc and Cannabidiol (CBD) are combined to work synergistically.

Each product is meticulously designed for a specific purpose, whether it's providing relief from period discomfort (The Hug), promoting restful sleep (The Good Night), supporting facial care (The Glow), or helping to relax tense muscles (The Blissful Day).

This Place was developed by scientist Laura Simonow. She is CEO and Founder of the young brand, which was launched in October 2020. It took more than a year from initial product formulation to market launch.
With This Place, she has created a brand that is intended to support holistic and sustainable health improvement. It was particularly important to her to use purely natural ingredients, to exploit the full power of nature and to create synergies between the individual ingredients.
"Many people have problems falling asleep or feel an inner restlessness, have tension or irritated skin. Nature has a solution ready for many areas of application," the 37-year-old is certain.
In addition to ingredients, scent plays a crucial role in This Place. The sense of smell is closely coupled with our feelings - so certain smells and scents can trigger positive emotions or help us integrate beneficial routines into everyday life.
Since June 2023, This Place is fully independent and has separated from its parent company. Laura is looking forward to the new opportunities that this presents: "The overwhelmingly positive response to our independence and the increasing demand for our products reinforce our belief: the future of cosmetics is functional and natural. We are incredibly excited to now pursue our vision even stronger and independently, allowing us to continue to evolve."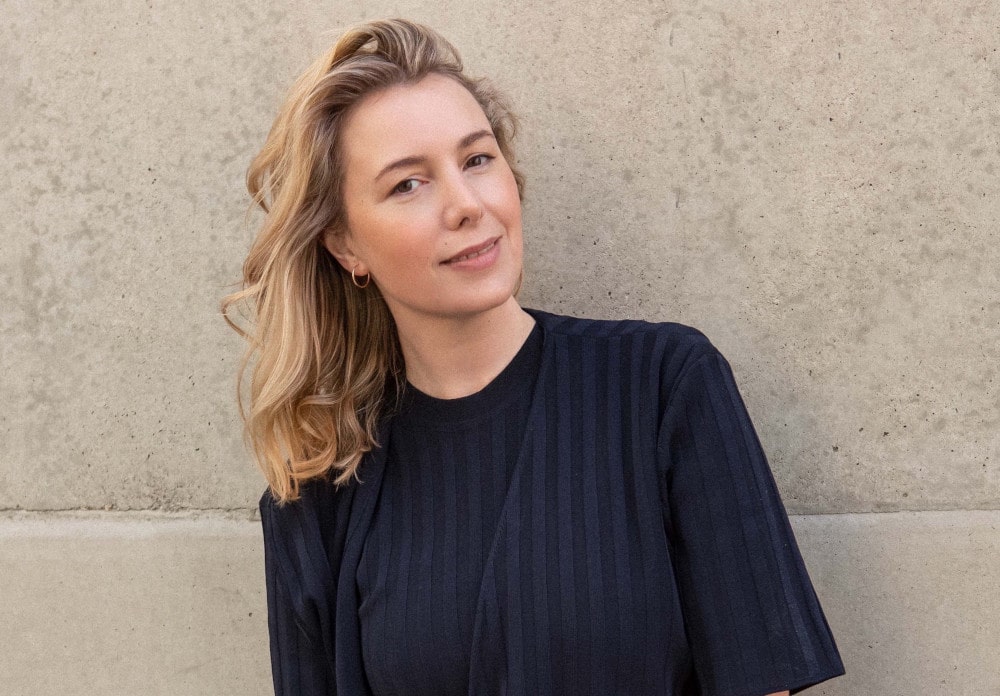 Laura Simonow
Founder & CEO of This Place
For Laura, it has long been clear: self-care should not be a "quick fix," not be stuffed into overcrowded daily routines on top of everything else. It should create space, not occupy even more space. In order to express this conviction and make it tangible for others, she relies on profound knowledge, creativity and her love of nature.

This results in products that sustainably maintain and promote health in a natural way and raise awareness for a healthy lifestyle, without using our planet's resources more than is absolutely necessary.

For Laura, functionality always comes first - so each of her products has a very specific area of application. In combination with specially created rituals, support is created here in a natural way in important areas of life.

Because life is made up of moments. And if we manage to make our modest contribution to making your life a little easier, a little more carefree, a little more beautiful - one moment at a time - a lot has already been done.
Our Product Philosophy & Quality Promise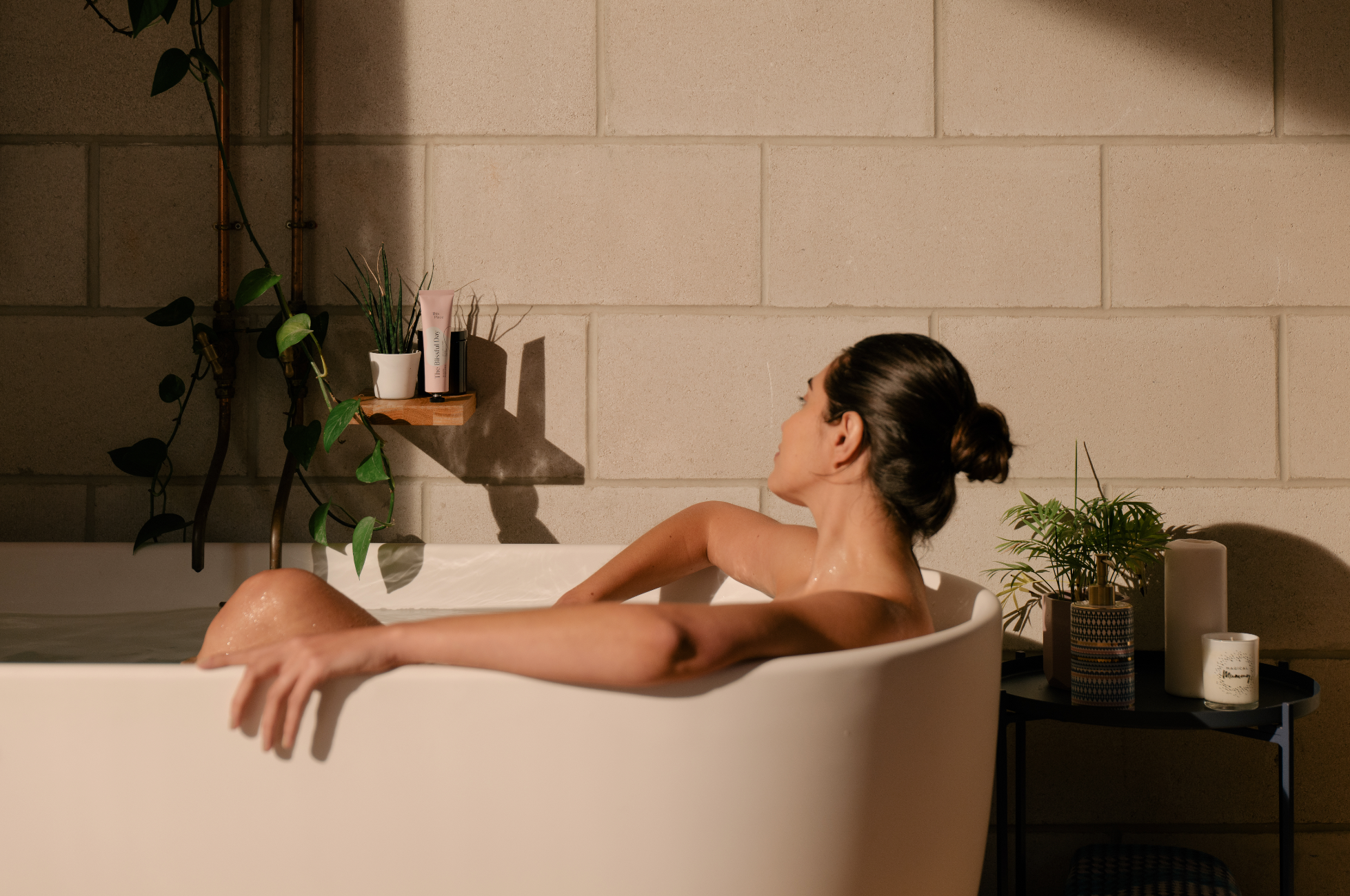 Our products represent the principles of serenity, empathy, and mindfulness about what our bodies are trying to tell us. They pamper the skin and delightfully indulge the senses, while triggering restorative reactions deep within our body's cells. We focus on prevention, regeneration and long-lasting relief. We don't believe in short-term solutions that only serve as a band-aid for temporary relief.
Following this belief, each of our products can do much more than simply soothe an individual issue. Rather, our entire collection is designed to empower your body with a holistic sense of well-being. 
It goes without saying that the ingredients in our creams are tested under strict guidelines and selected according to both ethical and ecological criteria. They use natural synergies to bring out the maximum potential of our botanicals. Our creams contain a powerful combination of classic and exotic herbal extracts that have been used for centuries in herbal therapies. The addition of CBD from hemp extract helps to balance and activate the body's own self-healing powers.
Each time you use one of our products is an opportunity to practice an easy self-care ritual that brings the complex systems of your body into harmony, so that every day becomes an exceptional one.

All products from This Place have been formulated by multidisciplinary experts based on the latest scientific research. They are uncompromisingly 100% natural, vegan, environmentally and dermatologically friendly. No animals were harmed in their creation. They create a comfort zone to help you navigate period pain, restless sleep, tense muscles and skin irritation.

We guarantee the highest level of quality and transparency, and a performance that is underpinned by loving care. We consistently avoid potentially harmful additives and fillers to ensure compatibility with your body. Nothing that we wouldn't use ourselves ever leaves our workshop. For us, sustainability is at the heart of both our motivation and our responsibility. And that's reflected every step of the way, from our production to our packaging. 
This Place is deeply committed to helping you be kind to yourself and live in harmony with your surroundings. Our promise is to offer you only the very best we can.