Natural cosmetics with CBD: Naturally crafted cosmetics for your well-being
The natural cosmetics industry is booming: But what exactly is natural cosmetics? What advantages does natural cosmetics have for you? And what role does CBD play in natural cosmetics? Get an overview with the following article and learn why CBD is not only a trendy ingredient, but also a potential pacemaker for modern formulations.
CBD and natural cosmetics
Our awareness of self-determined self-care is present as rarely before. At the center of this new attention are also more and more products of natural origin that can help to strengthen the well-being.
This Place's natural cosmetics have been developed to match this awareness. It is suitable for all skin types and intensively cares for your skin with valuable ingredients of the highest quality.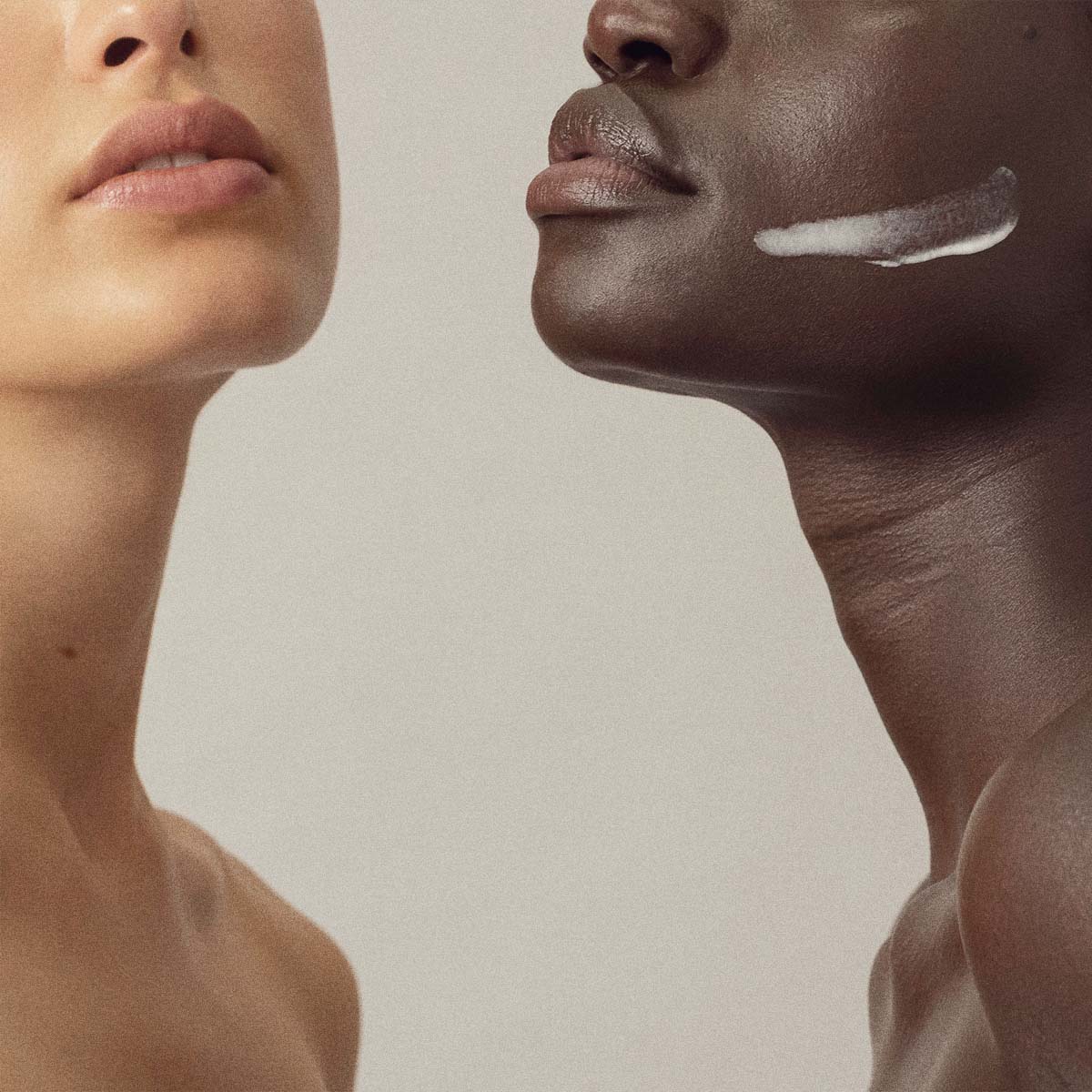 Pamper your body with natural cosmetics from This Place
While the world around us has become even more fast-paced in recent years than it already was, one desire is more present than ever: simply step out and slow down, if only for a moment. With the stress of everyday life and the stimuli that affect you, you may need a balance for mind and body to stay healthy. Here you can draw from the power of nature and, for example, avoid non-natural additives in your cosmetic products.
The natural cosmetics from This Place are a good companion for you in this endeavor. They not only give your skin that extra bit of care, but also pamper you with their high-quality ingredients and aromas.
For example, the exclusive facial oil The Evening Glow can not only nourish your skin with natural oil extracts, but also put you in the mood for the evening with its soothing aroma. And with the sleep cream The Good Night, you have a natural helper at your side when it comes to stopping the carousel of thoughts and really sleeping through the night.
What is natural cosmetics?
In the meantime, natural cosmetics can be found not only in drugstores, pharmacies and health food stores: the World Wide Web has also spawned far more than one natural cosmetics online store where we can buy them. But what is really behind the term "natural cosmetics"?
Natural cosmetics in itself is not a protected term. So if you want to make sure that the product you want to buy is really natural cosmetics, you should pay attention to seals. The natural cosmetics seals are stricter than the EU regulation when it comes to banning ingredients. They check, for example, the proportion of synthetic raw materials, silicones, parabens, kerosenes and other petroleum products, as well as synthetic fragrances and certain preservatives.
Accordingly, natural cosmetics have precise regulations on what they may contain. Fifty percent of cosmetics must consist of plant-based ingredients, and at least five percent of all ingredients must come from organically certified cultivation. There are also "near-natural cosmetics." This is based on the regulations for natural cosmetics but has not had itself certified.
Even if natural cosmetics are generally considered to be compatible, some ingredients, such as essential oils, can cause allergic reactions under certain circumstances. So always pay attention to the reaction of your skin.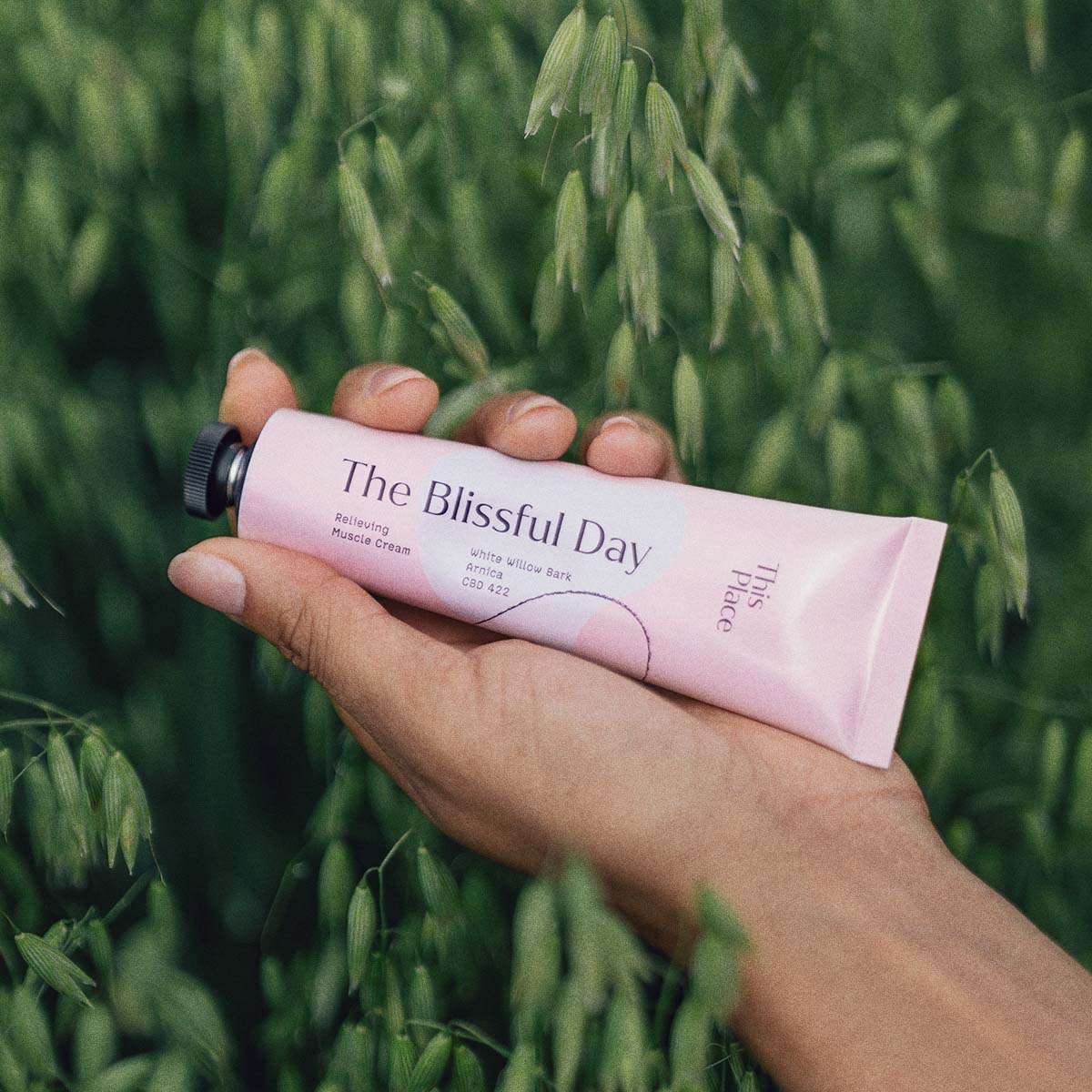 Why use natural cosmetics?
Natural cosmetics naturally stimulate the self-regulation of our skin - and also give us a few more reasons why we should use them:
Natural cosmetics and the environment
Over and over again, we hear about the effects of microplastics on the environment. Unfortunately, this can also be found in many conventional cosmetic products such as peelings, shower gels or creams. As soon as you take a shower or clean your face in the evening, microplastic enters the wastewater system.
Once in the wastewater, microplastics are difficult to filter out, which is why they can end up in our natural waters and thus in the environment. In natural cosmetics, the use of microplastics is prohibited. Thus, you not only protect the environment, but also your health.


Natural cosmetics and your health
For your body care, you may use a wide variety of cosmetic products every day. These are often mixed with mineral oils or parabens. These substances are suspected of being harmful to health. Natural cosmetics do not contain these additives.
Natural cosmetics and care effect
With conventional shampoos and shower gels, you create wonderful foam that makes you feel really clean. However, this foam has a decisive disadvantage for your skin. The substances that create the foam are also the ones that dry out your skin and wash away your natural oil layer. In the long term, this can possibly lead to skin irritation and negatively affect your skin. Since these substances are not used in natural cosmetics, you will not experience a comparable foaming effect. However, this does not matter for the cleansing effect.
Manufacturers of natural cosmetics products usually pay attention to fair partnerships.

The manufacturers of certified natural cosmetics products not only protect your health and the environment. They often obtain their raw materials from agricultural cooperations in developing countries or have set up their own raw material projects. In this way, they want to create the basis for ecological production, fair wages and good working conditions and exert a sustainable influence.
Natural cosmetics contain no parabens

In 2014, according to a study by the environmental protection organization BUND, every fourth cosmetic product contained parabens These can have undesirable hormone-like effects on your body. Despite legal limits, you are exposing yourself to additional hormonal stress every day by using products containing parabens. If you switch to natural cosmetics, this burden is eliminated.
What are parabens?
Parabens are often used as preservatives in conventional cosmetics. Sometimes you can also find them in food. They are very similar to the structure of the female sex hormone estrogen. This suggests that they - absorbed through the skin - could upset your hormone balance.
The question arises as to why the substance is still used at all with this knowledge. The answer lies in the production costs. Parabens only need to be used in a very low concentration and are also inexpensive. If other preservatives are used, there is a risk that you could be allergic to them.
In natural cosmetics, the use of parabens is specified differently, since parabens are also found in nature (e.g. fruit), among other things. As an example, natural cosmetics with the NaTrue seal may not use parabens, while the use of the BDIH seal is formulated somewhat more ambiguously.
Advantages of using natural cosmetics
In addition to the various reasons why natural cosmetic products may be better for you and your skin than conventional cosmetics, there are other advantages. In pure natural cosmetics, ingredients based on petroleum, silicones and the foam-generating substance polyethylene glycol (PEG) are prohibited. What is permitted is that some natural raw materials, including vegetable oils, are slightly chemically modified for use in natural cosmetics. In principle, however, only a few synthetic substances are permitted. These include some pigments and nature-identical preservatives such as benzoic, salicylic or sorbic acid with their associated salts.
Another advantage of natural cosmetics is that animal testing is strictly prohibited. Nevertheless, natural cosmetics are not always vegan. Here you can pay attention to the listed seals when buying your products. By the way, the products of This Place are developed and produced without animal testing without compromise. To further protect the environment, some seals guarantee that at least some of the substances used come from organic farming.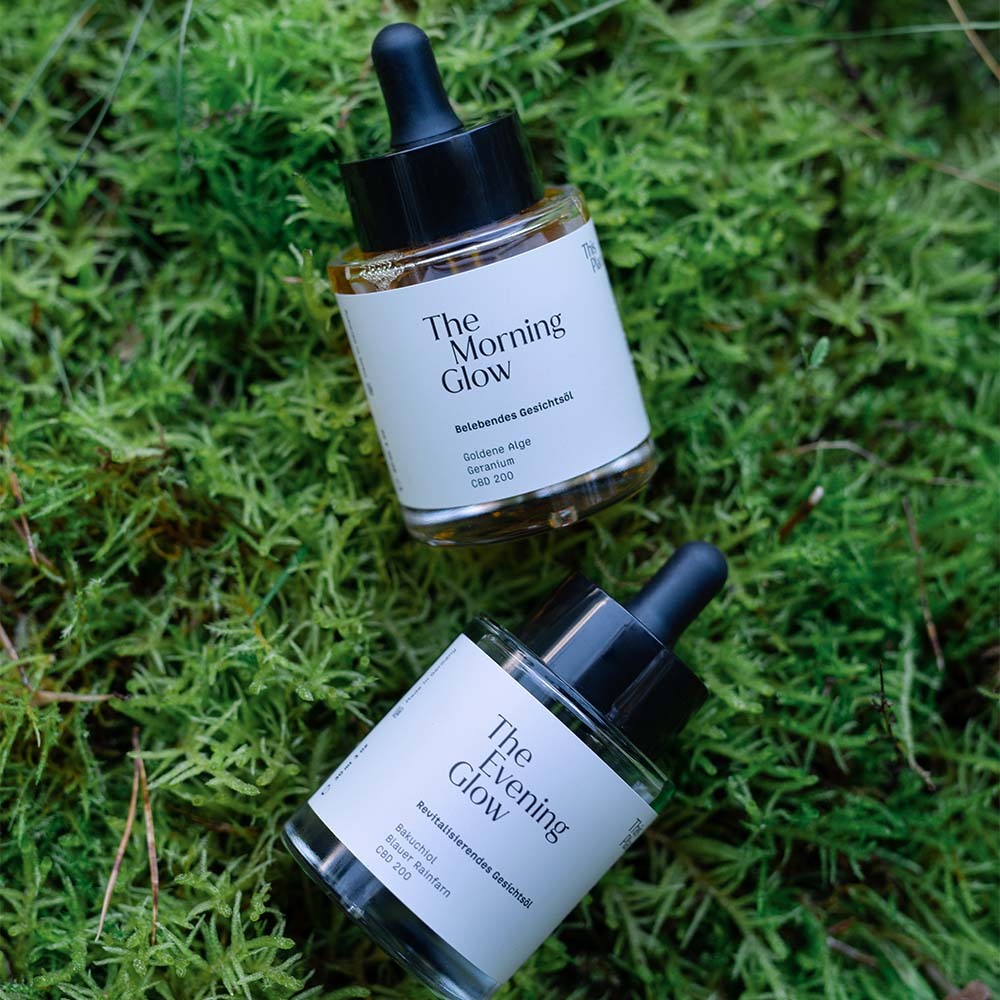 Natural cosmetics products with CBD
CBD is also increasingly used in cosmetics. You can buy CBD in numerous CBD online stores. There you can also find cosmetic products that are mixed with CBD.
Cannabidiol can be used in a wide variety of life situations. CBD, such as in cream for pain, is used for relaxation and can even relieve it under certain circumstances. And CBD for sleep disorders is also being used more and more. For example, in our night cream The Good Night. A mixture of selected natural substances such as blue tansy and birch, mixed with melatonin, kaolin and CBD, slowly lulls you to sleep.
Natural and near-natural cosmetics offer us a way to do something not only for the environment, but also for ourselves. Thus, natural ingredients can satisfy the needs of your skin and contribute decisively to your well-being.
FAQ
We have compiled and answered the most frequently asked questions about CBD natural cosmetics here.
What is CBD?
Cannabidiol (CBD) is a cannabinoid from the hemp plant, whereby the best known representative of cannabinoids is tetrahydrocannabinol (THC) with its intoxicating effect. CBD, on the other hand, does not have an intoxicating effect and has, among other things, anti-inflammatory properties. This is why CBD is a frequently used active ingredient in the cosmetics and beauty industry.
Is CBD good for the skin?
CBD natural cosmetics are suitable for every skin type. In particular, high-quality CBD natural cosmetics can have a positive effect on the skin and care for it. Since CBD can have an anti-inflammatory effect, CBD cosmetics are also suitable as additional care for skin prone to pimples.
How does CBD work in cosmetics?
High-quality skin care products containing cannabidiol (CBD) can have an anti-inflammatory and soothing effect on the skin. When combined with other natural ingredients, such as chamomile or aloe vera, CBD cosmetics can moisturize and improve skin texture.
Can CBD oil be applied to the skin?
In principle, it is possible to apply CBD oil directly to individual areas of the skin. However, we do not recommend using CBD oil as a product for skin care or against skin problems. This is because pure oil on the skin can damage the skin barrier, causing the skin to dry out. Therefore, CBD natural cosmetics that are specifically for skin care are more suitable.
Can CBD cosmetics be used as anti-aging skin care?
The cannabinoid cannabidiol (CBD) from the hemp plant contains a so-called "free oxygen atom2", which can dock onto free radicals and neutralize them. It is believed that this oxygen atom in CBD can have an antioxidant effect. This means that CBD as a radical scavenger has the potential to protect your skin from damaging influences that could promote the signs of skin aging.
Currently, however, it is not yet possible to say with certainty whether CBD alone is suitable as an anti-aging agent. In combination with other natural active ingredients, skin care products with CBD can prevent wrinkles and be used as an anti-aging product.