Does CBD have anti-inflammatory properties?
Does CBD have anti-inflammatory properties?
At a glance: Does CBD help prevent inflammation?
Time and time again, our body reminds us what a marvellous machine it is. No sooner is it confronted with a potentially harmful stimulus – whether a splinter, a bug or a germ – than our body's natural defence mechanisms are set in motion, mechanisms which are so complex, scientists haven't finished researching them yet [1].
This mechanism has probably saved our lives more times than we can count, but at the start, the consequences of this immune response aren't always pleasant. Depending on how severe the attack is, the body releases the stress hormone cortisol [2] which might also be accompanied by fever or tiredness.
The body's response is a fine line between self-protection and self-destruction. Which is why we take medication to reduce fever, when we fear the damage might be worse than the good it does.
It can also have negative effects on our health if our immune system is always on the defence. Chronic inflammatory responses often occur in conjunction with many illnesses and are even suspected of making them worse [3].
Fortunately, we can help bring our immune system back into balance. Besides medication, other anti-inflammatories can also ensure that our immune system is able to take the occasional break.
We know that cannabis can dial down our mind [4], but could CBD also have a similar effect on our immune system?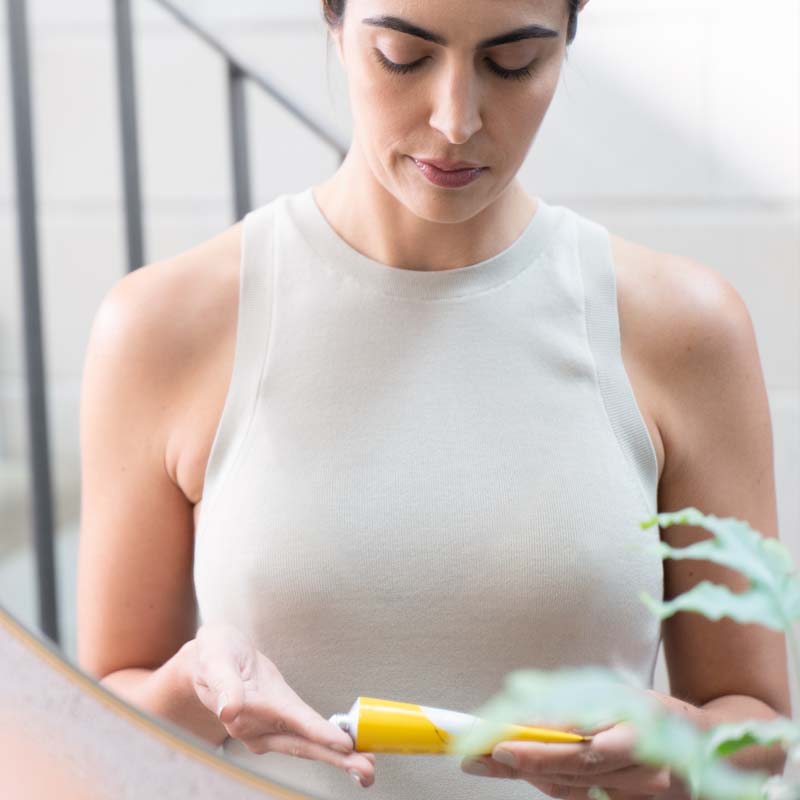 What are the signs of inflammation?
The following five symptoms are typical signs of an inflammation [5]:
Warm to touch
Redness of skin
Swollen
Pain
Disrupted function (e.g. an inflamed joint is not able to move as easily)
Not all of these five symptoms have to occur for there to be inflammation. In some cases, there can even be a "silent inflammation" when none of these symptoms are present. In most cases however, an inflammation can still be recognised by inflammation markers in the blood.
Acute and chronic inflammation
An inflammation caused by illness often ends in "-itis", for example, bronchitis, cystitis and gastritis. If the inflammation becomes chronic, it becomes asthma, for example, in our airways, or arthritis in our joints. Bronchitis is an inflammatory illness, which can be both acute and chronic.
But regardless of illnesses, the level of inflammation in our body can vary: Studies show that those who are physically fitter generally have a lower level of inflammation than those who aren't as fit. Yet even low-inflammatory responses that are below the limit values can also put people at risk of cardiovascular diseases [6].
Do anti-inflammatories help colds?
In order to defend itself from a cold, our immune system triggers an inflammatory reaction in response to germs. And it's this reaction that causes all the symptoms we know only too well [7]:
An inflamed mucous membrane in the throat is often responsible for a sore throat. A blocked nose is often the result of swollen nasal membranes. And if inflammation of the nasal membranes crosses over to the sinuses, then that causes an unpleasant pressure in our head.
As we know, the inflammatory response is necessary up to a certain point. And yet certain targeted measures can provide both blessed relief and improve our general well being.
This is why nose sprays often contain hydrocortisone – essentially synthetic cortisone, the hormone that our body produces to control inflammation. It inhibits the inflammatory response and reduces swelling, so that we can finally breathe easily again.
And it seems those home remedies had it right all along: We now know that warm milk and honey or herbal teas do work, as they are able to stop the inflammation.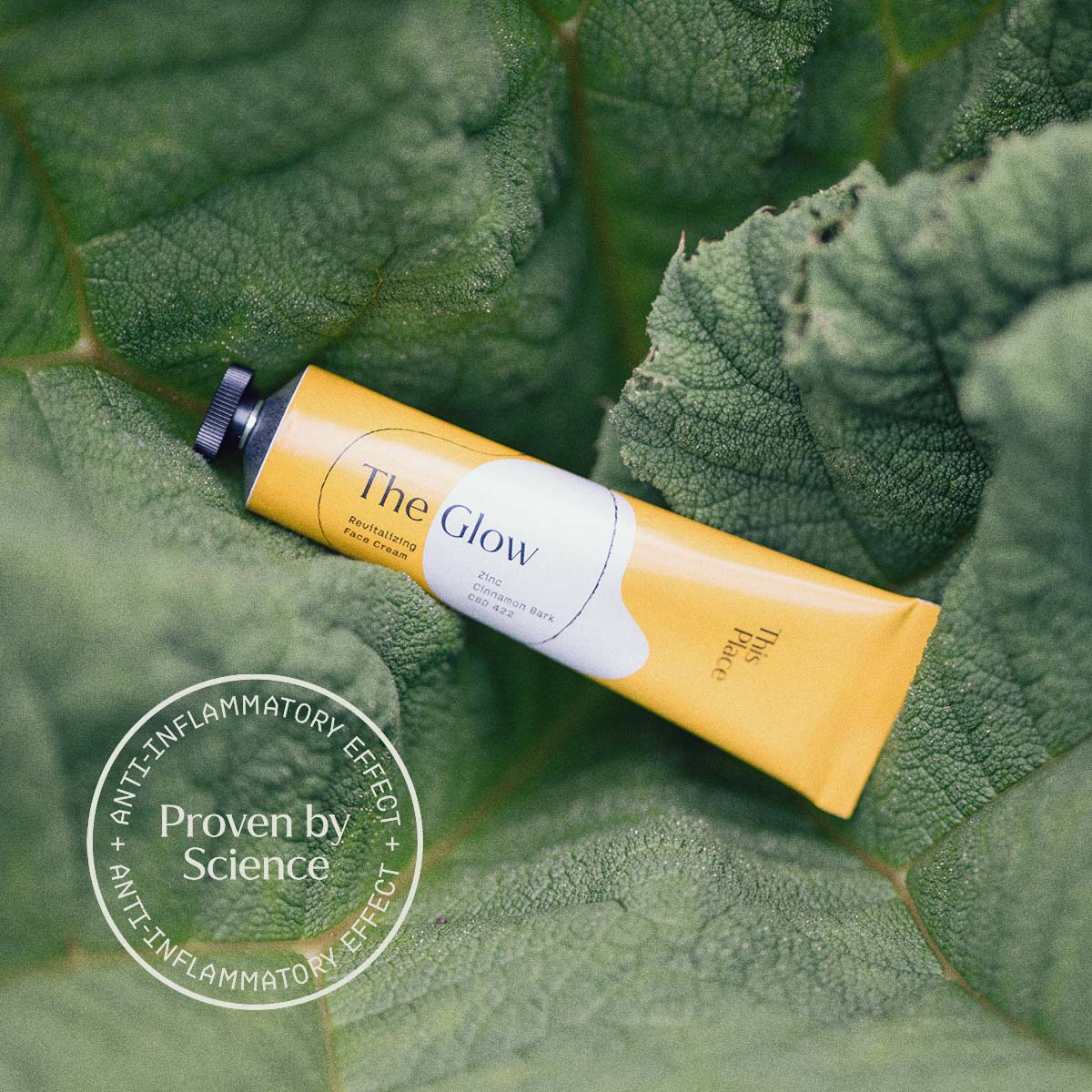 What the scientists say
Nature is also there to help us with CBD, a non-psychoactive component of the cannabis plant.
An Italian study conducted twofold research into cannabidiol by examining inflamed sections of intestines in mice as well as biopsies from people suffering from ulcerative colitis, a chronic inflammation of the colon [8], treating either the mice or the removed cells with CBD.
In both cases a positive effect could be observed, leading to the conclusion that CBD could indeed be anti-inflammatory. According to scientists, CBD offers a promising new approach in the treatment of inflammatory bowel diseases.
Furthermore, when rats with arthritis were treated topically with CBD gel, swelling of the joints was significantly reduced. And depending on the dosage, a decrease in inflammation could even be observed [9].
It is also thought that inflammatory processes, or more accurately neuroinflammation, play an important role when it comes to Alzheimers. In a study on mice, CBD in the right dosage was shown to significantly weaken comparable neuroinflammatory reactions [10].
So, is CBD anti-inflammatory?
At the moment unfortunately, research conducted into cannabidiol has only been carried out on animals or in vitro, in test tubes. And it's unclear whether these findings will also bear out on people. Results until now, though, do give us hope that CBD obtained from cannabis may have an anti-inflammatory effect and might alleviate a large number of diseases.
Cannabidiol is found in a large number of CBD products including our CBD creams. And when applied to the skin, they could help our body produce healthier immune responses and regulate inflammation better.