Face cream for mature skin
Sooner or later, healthy skin naturally develops and ages into healthy mature skin. We see it in those first fine lines next to our eyes, on our forehead, neck, chest and mouth — all of which make it more pronounced when we laugh or frown, among other things.
Yet despite what those first wrinkles might feel like they unwillingly reveal about us, we are still in control of how we decide to present ourselves. Visibly taking care of our skin for the whole world to see is proof that we firmly believe in taking care of bodies. It communicates the idea that 'I am important to the one person who truly matters: me.'
Even those of us with mature skin need not turn to typical 'anti-wrinkle creams'. A good face cream will never make us look old, it can be recognised by its ingredients and properties, not just by the brand name on the jar or tube.
To provide your skin with the best possible care, pamper it with products that provide a lot of moisture as well as reduce the appearance of winkles. The better we nourish our complexion the more radiant it becomes. The concept of 'glow' has no age. Just ask Jennifer Lopez.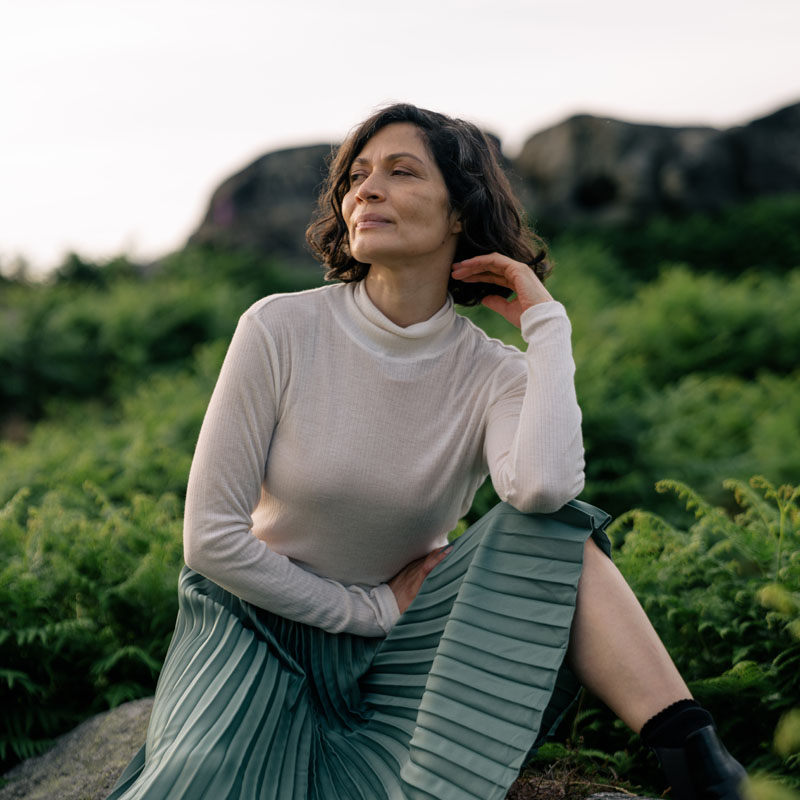 How This Place products help with wrinkles
When skin slowly starts to wrinkle, it needs attention and care. Natural cosmetics from This Place take a 'Science of Self Care' approach using natural, vegan ingredients that are so gentle that can be used on sensitive skin as well, like in the case of our face cream The Glow. Needless to say, it's ideal for caring for mature skin such as those individuals ages 50+.
With its numerous high-quality ingredients, The Glow supplies skin with moisture and can even protect skin from the elements and from pollution. For example, it contains zinc, which can help balance skin's appearance, as well as extracts from cedar and olive leaves to help nourish skin. In addition, thanks to its hyaluronic acid, The Glow can also help keep skin firm and elastic.
For extra rich care, mature skin can also benefit from The Morning Glow facial oil, which absorbs quickly onto skin to stimulate collagen formation as part of our daily routine.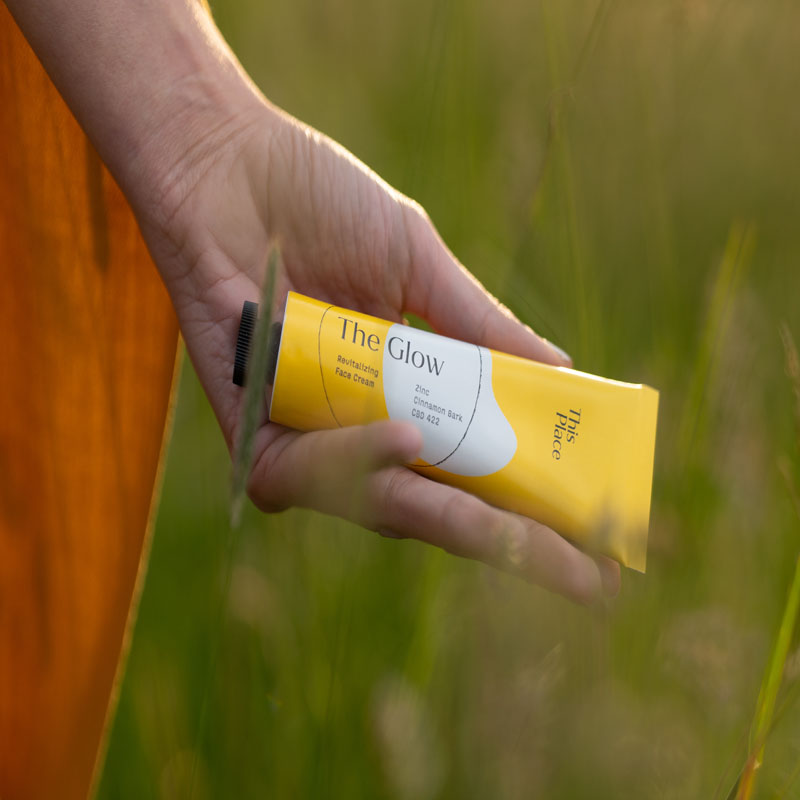 What to look out for in anti-aging products
A quick search into anti-aging creams, which reduce the appearance of wrinkles on our skin, will result in many different brands and products. Even if some brands claim to perform true miracles with aging skin, remember that nothing can magically remove deep, pre-existing wrinkles with the snap of a finger.
So why rely on a good daily face cream for mature skin anyway? It's very simple: Moisturising, soothing formulations like what you'll find in The Glow give skin exactly what it needs to provide you with a youthful shine and freshness, since wrinkles that result from dry skin hardly stand a chance when skin is well-moisturised. Scrubs can also help to remove dead skin so that creams can soak into skin as much as possible.
Valuable ingredients such as hyaluron, urea and panthenol are particularly helpful in providing skin with plenty of moisture and to maintain its elasticity. The combination of the potent active ingredients like retinol, Q10, vitamin C and vitamin E also make for a good anti wrinkle cream because they help fight free radicals in the atmosphere and can also protect skin from harmful substances in the environment.
Support against new wrinkle formation
Topical oils with cannabidiol (CBD) for the body and face care might help counteract the formation of wrinkles. CBD is known to provide extra moisture and can have an antioxidant effect. In addition, CBD can reduce sebum and thus refine the pores. The entry for cannabidiol in the European Commission's Cosmetic ingredient database (CosIng) says that both plant-based and synthetic CBD functions as an 'anti-sebum, antioxidant, skin conditioning and skin protecting' component. An anti-aging cream with CBD might, for example, moisturise and regenerate dry skin to help eliminate the appearance of small wrinkles and refine pores. Therefore, products that combine CBD and, for example, an astringent ingredient such as zinc might be among the best face creams for combination skin as well as for mature skin. Skin in people 50+ is often not only dry, but also affected by impurities, which is why a pimple cream or anti-inflammatory ointment might be able to help soothe skin in this case too.
Daily sun protection against UV rays — even in winter! — is also essential to preventing wrinkles. Sunscreen is easy to integrate into any daily care routine and ensures that aggressive UV rays don't cause skin cells to die prematurely and, in the worst case, become cancerous. For additional protection, combining a sunscreen with a face oil like The Morning Glow can strengthen your skin barrier with effective UV protection while at the same time it nourishes the skin with CBD.
Avoiding nicotine and alcohol can also help reduce the appearance of wrinkles and prevent them from appearing in the first place.
It's also important to drink plenty of water to give skin the moisture it needs from the inside out.
As anyone can see, between self care and a suite of natural cosmetics, there's a lot we can do to encourage aging skin to become more radiant.
CBD against premature skin aging
Natural ingredients can provide gentle support against the appearance of wrinkles while also protecting skin from premature aging, as herbs and extracts from medicinal plants have a number of active ingredients up their sleeve.
While CBD might seem like it's only relatively new to the skincare scene, the hemp plant that CBD comes from has a history that goes back thousands of years. It's said to have calming and relaxing properties that might be able to help reduce the stress in everyday life, which can, in turn, ease the formation of new wrinkles.
Lack of sleep can also contribute to the speed at which skin ages and new wrinkles begin to form. According to an article from the Harvard Health Blog, 'studies suggest that CBD may help with both falling asleep and staying asleep.' So if you want to improve your sleep, CBD could potentially help you fall asleep and stay asleep. Restful sleep not only helps promote a radiant complexion, but also an increased well-being in general.
Lastly, CBD has potential anti-inflammatory and moisture-retaining properties, which makes it a good care product for mature skin that suffers from moisture loss and dryness in particular.