CBD for sleep disorders: CBD with natural melatonin for relaxation
CBD for sleep disorders: CBD with natural melatonin for relaxation
CBD bei Schlafstörungen gehört zu den Hauptanwendungen, wenn es um den populären Extrakt aus der Hanfpflanze geht. Wenn auch Du gerade überlegst, mit CBD Schlafstörungen aus Deinem Schlafzimmer zu verbannen, dann erfährst Du hier alles rund um das Thema CBD und Schlaf. Außerdem lernst Du eine natürliche Schlafhilfe kennen, die auf die effektvolle Kombination von CBD und pflanzlichem Melatonin setzt, um die Schäfchen auf der Weide und nicht in Deinem Kopf zu lassen.
At a Glance: CBD for Trouble Sleeping
There are many different factors that can prevent us from getting a good night's sleep. Often, one of the main culprits is a high level of stress. Work, family, friends — we live in a performance-obsessed society that demands a lot from us. Living up to multiple, high expectations (and maybe not always achieving them) can make it difficult for our body and mind to rest. Conversely, sleeplessness can also result when we're not physically or mentally living up to our own potential.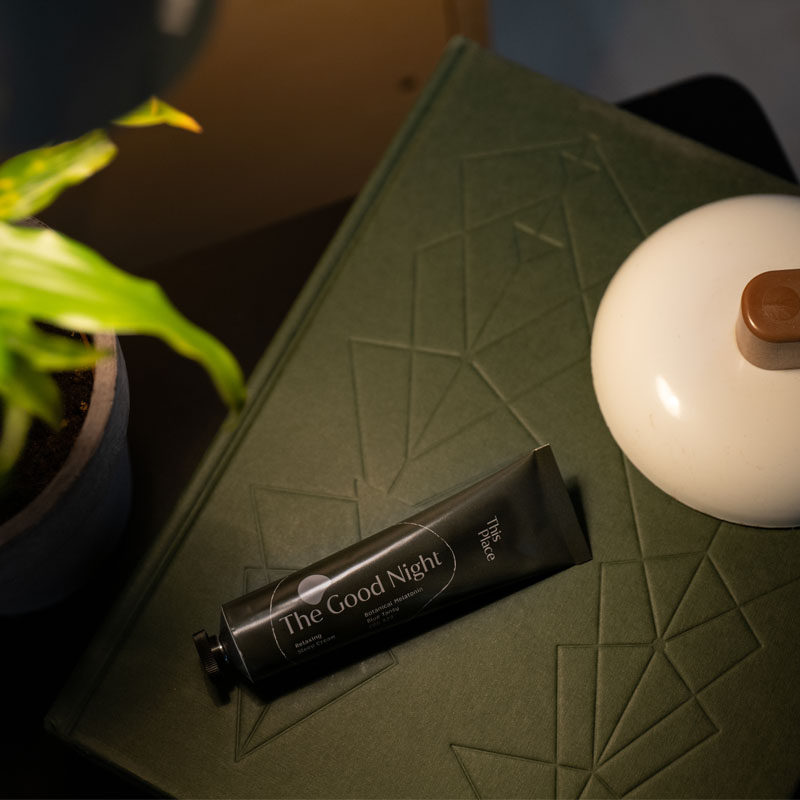 What are sleep disturbances?
According to the American Academy of Sleep Medicine's International Classification of Sleep Disorders (ICSD), sleep disorders and insomnia refer to when someone struggles to fall asleep and/or stay asleep, and/or wakes up early in the morning at least 3 times a week for 1-3 months. However, symptoms are not just limited to difficulty falling asleep in the evening or staying asleep at night.
Feeling fatigued, restless, irritable, anxious, and tired often go hand-in-hand with sleep disturbances. While the number of hours of sleep we need can vary from person to person, it's generally considered that 7-9 hours of sleep per night is the ideal length of sleep we should get each night. All of us have experienced 'restless nights', when we just don't feel like falling asleep. However, it's important to try developing a healthy sleep schedule in order to be able to start the next day feeling refreshed and well-rested.
Who do they affect? Causes & consequences
Up to 35% of people worldwide suffer from sleep disorders on a regular or recurring basis. The reasons for these disorders are manifold. In addition to the causes that have already been mentioned, like stress and lack of physical or mental stimulation, other potential triggers include bluelight from using our smartphones and laptops before bed — or while we're already in bed. It's a slippery slope when we tell ourselves it's OK to take one last look at our emails, skim that article we didn't manage to read earlier, or briefly scroll through social media, because each time we let ourselves succumb to the screen, our chances of catching forty winks diminish.
According to a cross-national study in Europe, the prevalence of sleep disorders in older adults ranges from 16.6% in Denmark and Italy, to 31.3% in Poland and a third in the United Kingdom. Germany's largest statutory health insurance providers report that one in every 10 Germans currently working suffers from a severe sleep disorder, with the daytime sleepiness and exhaustion associated with it.
The long-term consequences of untreated sleep disorders can include physiological changes to breathing and heart rate, as well as muscle tension. On a psychological level, chronic sleep disorders can increase the risk of developing depression too.
If we feel we might have a sleeping disorder, it's important to speak to our doctor about coming up with a treatment plan. Sleep disorders don't necessarily become chronic; many cases are acute. Sometimes eating a more balanced diet, doing more exercise, learning how to power down from time to time — in short: maintaining a healthier lifestyle — can help treat sleep disorders.
CBD and sleep disorders
Our body's endocannabinoid system works with our nervous system by using receptors on our neurons to regulate the perception of pain and sleep. Products with the cannabinoid cannabidiol (CBD) work with these receptors to produce a calming and relaxing effect in our bodies, which might be able to mitigate issues such as pain and anxiety that are often involved with sleep disorders.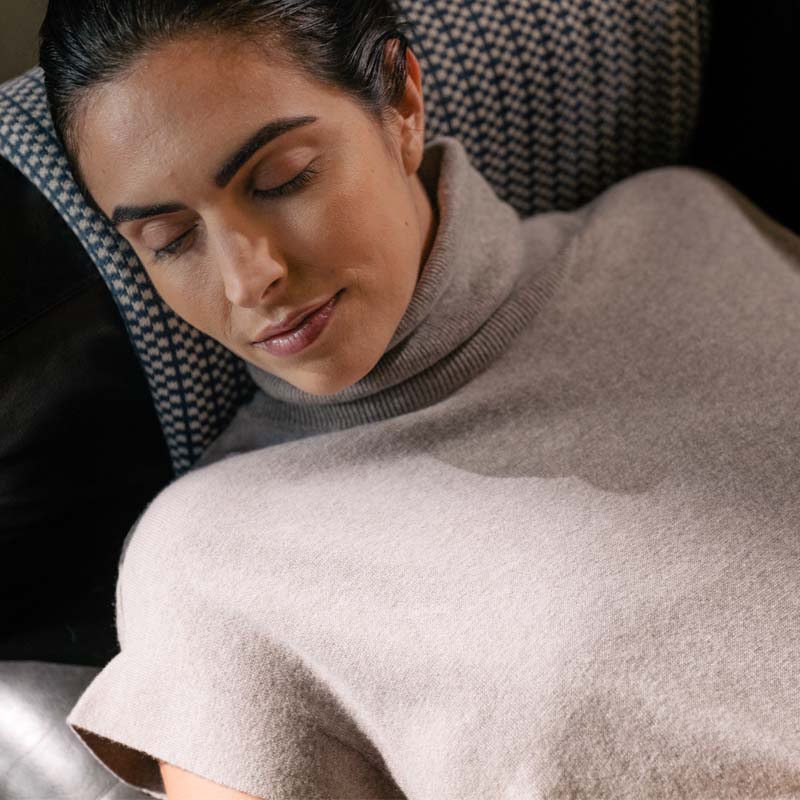 CBD for better sleep
CBD is now available in a wide variety of forms, of which probably the best known is CBD oil. It can be administered orally or topically, depending on the product, and can produce effects typically within the hour. However, that's not the only way CBD can be taken.
There seems to be a growing submarket of CBD products for sleep disorders, such as capsules that can be taken before bed, or teas that are supposed to make it easier to fall asleep. Those with a sweet tooth might especially like chocolate or candies that have been infused with CBD.
For those who enjoy luxurious bedtime rituals, like lighting candles and turning on relaxing music to leave the stressful day behind us, indulging our skin with CBD creams like The Good Night make a great addition to our nighttime self-care routine. As you apply our cream to your forearms, the pleasant smell of Palo-Santo whisks you away into total tranquility. And both the CBD and melatonin in our cream are natural precursors to peaceful and relaxed sleep. Could there be a more beautiful way to welcome our body and minds into dreamland?