CBD Creams from This Place - Your healing potential against pain
CBD Creams from This Place - Your healing potential against pain
Let go of the pain! And it is best to do so immediately. In your search for natural pain relief, you may have come across CBD for pain. It''s no wonder, because more and more people are relying on CBD as a herbal solution. In addition to CBD oil, the plant substance has also recently shown its beneficial potential as CBD pain cream, for example against headaches or back pain. Read on if you want to learn more about the use of creams and ointments for pain.



Can CBD work against pain?
Whether it's chronic or acute, pain has a very direct way of showing us our limits. In this article, we will explore if and how CBD might be able to help.
Can CBD really relieve pain?
Many believe that humans have been using cannabis to treat pain for thousands of years. But what about CBD for pain relief?
To answer this question, first we must address the endocannabinoid system, which is involved in processing and regulating a number of different functions in the body, such as appetite, sleep and pain.
Endocannabinoids are the cannabinoids that the body produces itself, and the endocannabinoid anandamide is thought to play a particularly special role when it comes to pain. It takes its name from the Sanskrit word ananda, which means 'bliss'. And indeed, that name might not be a coincidence. Studies have shown that anandamide has the potential to relieve some pain.
Some researchers are looking into how CBD might cause less anandamide to metabolise in the body, which would thus increase the concentration of anandamide in the body and, as a result, help the body feel less pain.
Which CBD is best for pain?
It's tough to get a general understanding of the ideal CBD concentration for pain relief because it depends on both the person and the application, as well as a complex interaction of cannabinoids.
The cannabidiol content of most CBD oils available in Europe is usually 5 or 10 percent, while the THC concentration in many parts of the continent is limited to a maximum of 0.2 percent.
The topical application of CBD creams to tackle pain is slightly easier to understand because the cannabidiol in a CBD cream or CBD ointment is combined in proportion to other active ingredients so that the skin can absorb it as best as possible in the targeted area.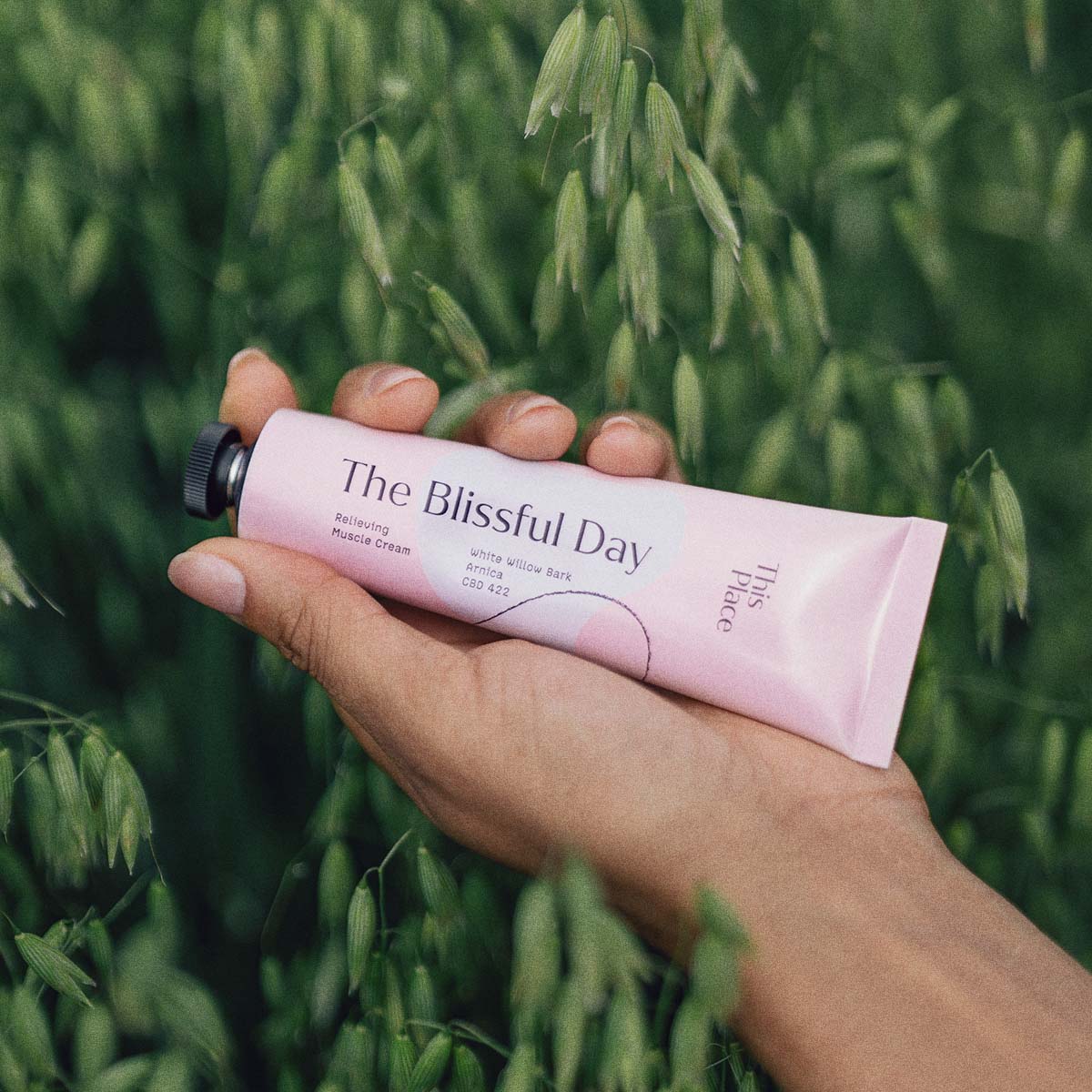 What the research says about topical CBD for pain
According to the German Medical Association, 'a therapy approach with cannabinoids to treat chronic and especially neuropathic pain is justified if other therapeutic strategies are unsuccessful'. However, they don't go into detail about which cannabinoids, such as CBD and THC, they consider appropriate and in which ratio.
An animal study published in 2016 suggests that topical CBD might indirectly relieve pain. Topically applied CBD gel significantly reduced joint swelling in rats with arthritis. The researchers also observed a decrease in inflammation levels for CBD that was doses at certain levels.
CBD for back pain
The causes of back aches are often diverse: In addition to illnesses and injuries, there are emotional and stress-based factors to consider as well. Therefore, any treatment should be individually tailored to the particular patient. CBD, at best, might help contribute to therapy.
For mild back pain or early stage back pain, gentle steps might already help relieve pain. CBD might help relieve tension when applied during a gentle massage. Supporting the body with measures like these could help prevent the body from developing further tension and/or an unhealthy posture.
For general back pain — in other words back pain for which no clear cause can be found, but which often subsides on its own — it makes sense to treat the symptoms early before they get worse.
CBD might be used under certain circumstances for back pain that's been diagnosed in conjunction with medical measures such as physiotherapy or drug therapy.
The use of CBD for pain relief could be worth a try as many people regularly report positive effects — especially since untreated back pain can in the worst case lead to further issues such as sleep disorders and mobility problems.
CBD for menstrual pain
CBD might work against cramps to help relieve period pain, as long as the menstrual pain is not tied to any particular additional medical condition such as endometriosis. For general period pain, it might have something to do with high levels of hormone-like lipids called prostaglandin.
Certain levels of prostaglandin are necessary for the body to get rid of the uterine lining when ovulation does not result in fertilisation, resulting in menstruation. However, one study found that women who suffered from recurring menstrual pain developed more prostaglandin.
According to another study, a precursor to CBD could inhibit the production precursor to prostaglandin. Perhaps a light massage with CBD cream on targeted areas of the abdomen could help relieve pain and cramps.
The use of CBD might also apply to secondary menstrual pain, which is another way of referring to menstrual pain that's triggered by a reproductive system disorder. Yet while CBD might help alleviate symptoms, the focus of one's therapy should, of course, be on treating the root cause.
CBD for pain: additional potential uses
Migraines are suspected to be linked to stress and inflammation — both of which, given our understanding of how CBD acts on these systems in the body, might be potentially mitigated by the use of CBD. Although there have been promising studies on cannabinoids for the treatment of migraines, the current body of research only looks at THC and CBD when used together. A direct effect of CBD on headaches or migraines could be possible but it has not yet been confirmed.
Additionally, since 2017, CBD has been permitted by the World Anti-Doping Agency (WADA) for athletes to use while competing, making CBD sports gel a possibility to relieve sore muscles and tension.
CBD as a holistic way to combat pain
Research on CBD for many areas of pain is still in its infancy — and it might be that the use of cannabidiol might be more helpful in some areas than others. That said, there are certain kinds of aches and pains, such as back pain or menstrual pain, where CBD might have positive effects.
Common pain treatments currently include nonsteroidal anti-inflammatory drugs (NSAIDs) such as ibuprofen and diclofenac. While these can be extremely effective to treat acute pain, research has found that frequent use can lead to serious side effects on the gastrointestinal and cardiovascular system. Even though NSAIDs can undoubtedly provide pain relief, there are also risks to taking them.
No matter how we decide to treat our pain, it's important to not just manage the pain, but to treat it early on. In the case of back pain, for example, a healthy posture and regular exercise and stretching can prevent further tension.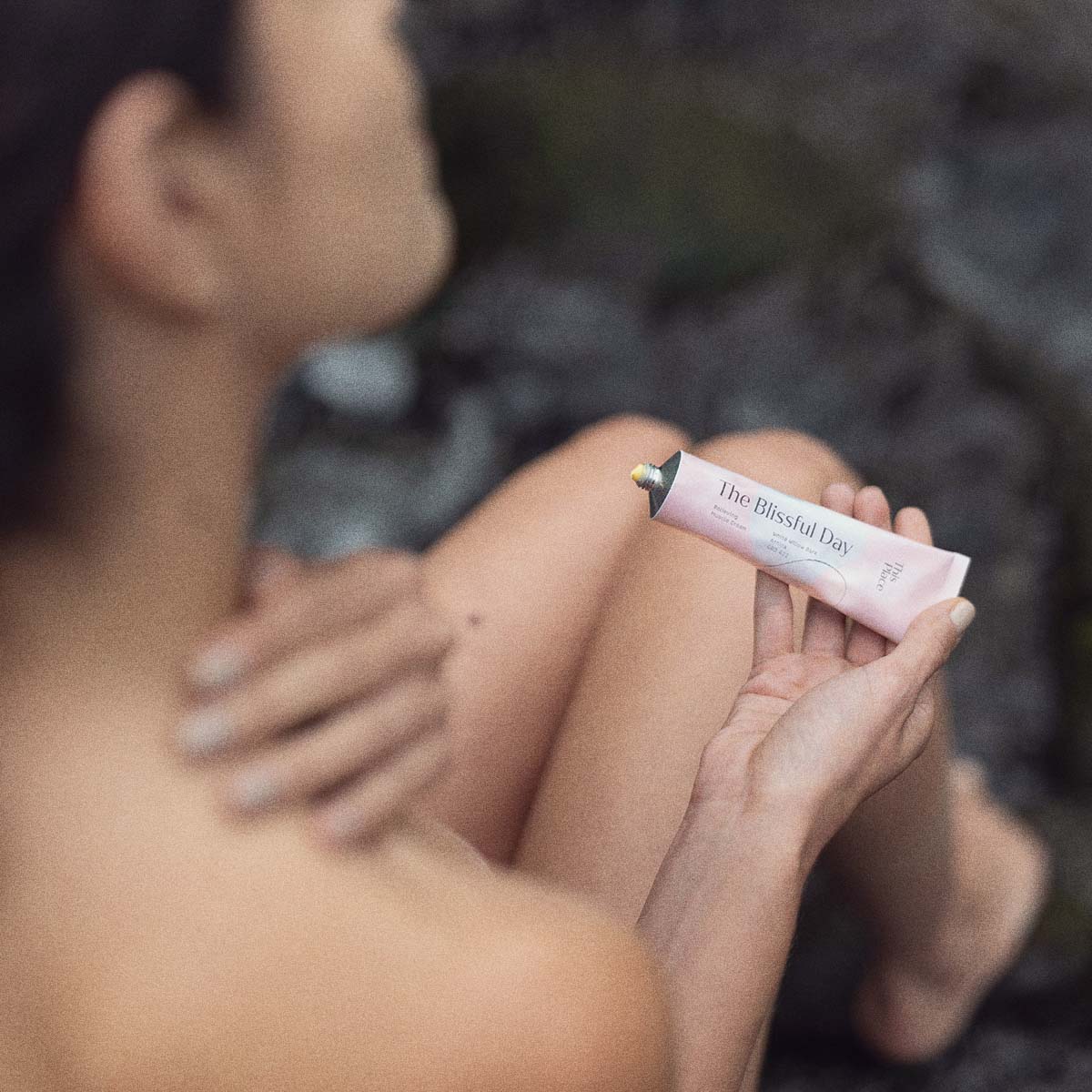 How else is CBD cream used?
CBD creams come in a variety of different forms and potential uses. For example, a zinc ointment with CBD could produce positive effects in oily and blemished skin, and a CBD night cream could help contribute to getting a good night's sleep. Anti-wrinkle creams with CBD are also quite popular.